wow a momentous occasion occurred in our house today.
daddy grabbed the camera to snap a photo of this irresistible sleeping babe
.
swoon, look at that squishy little baby snuggled up with her best friend 'stinky dino-friend' (stinky; cause she sucks on his tail and at times smells quite disgusting even though i was him once a week)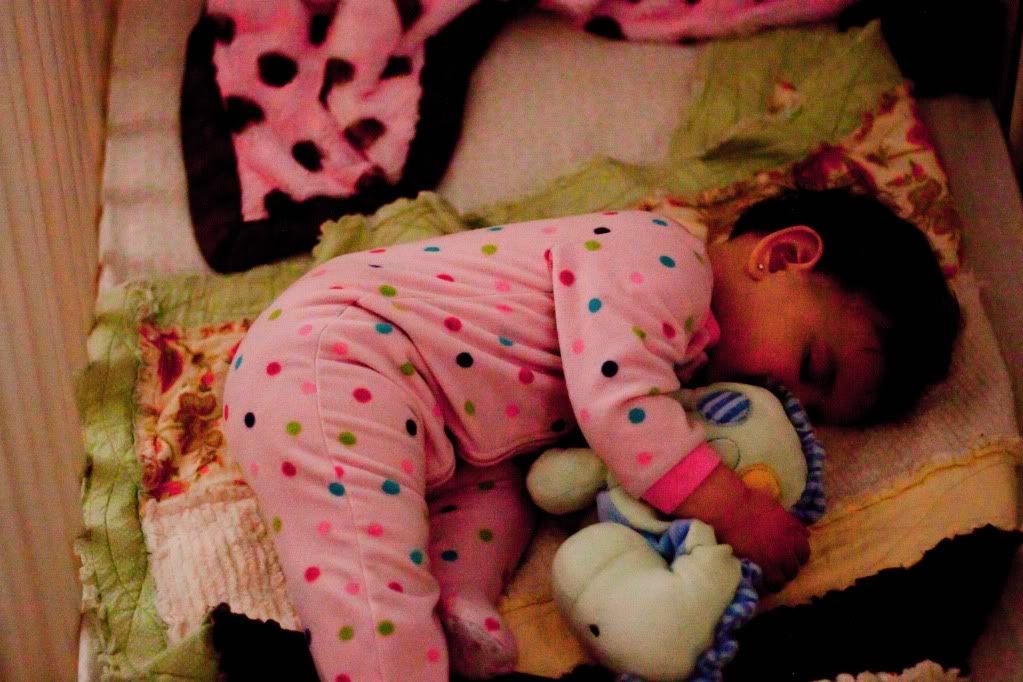 shot at a SUPER high iso, to avoid the flash and waking her.