we luuurve some plum organics around here and with them staying at a cool $1 a pouch at babies'r'us for the past month or so we have been stocking up! just last month i discovered that stella could totally slurp down one of these babies all on her own-what a lifesaver when i am trying to squeeze some extra time out of a day.
they come in the best flavors-so much in so i catch rowan taking them and sneaking a slurp every now and again. pumpkin and banana is her fav right now-but i am hoping there will be even more flavors soon! hint hint plum.
i try not to give her more than two a day because still at $1 a pouch that can add up and also, we're trying to introduce more and more finger foods (she refuses to let us feed her at this point). aside from the plum's i think if we let her, stella would devour a whole rotisserie chicken from fred meyer or costco with some blueberries on the side.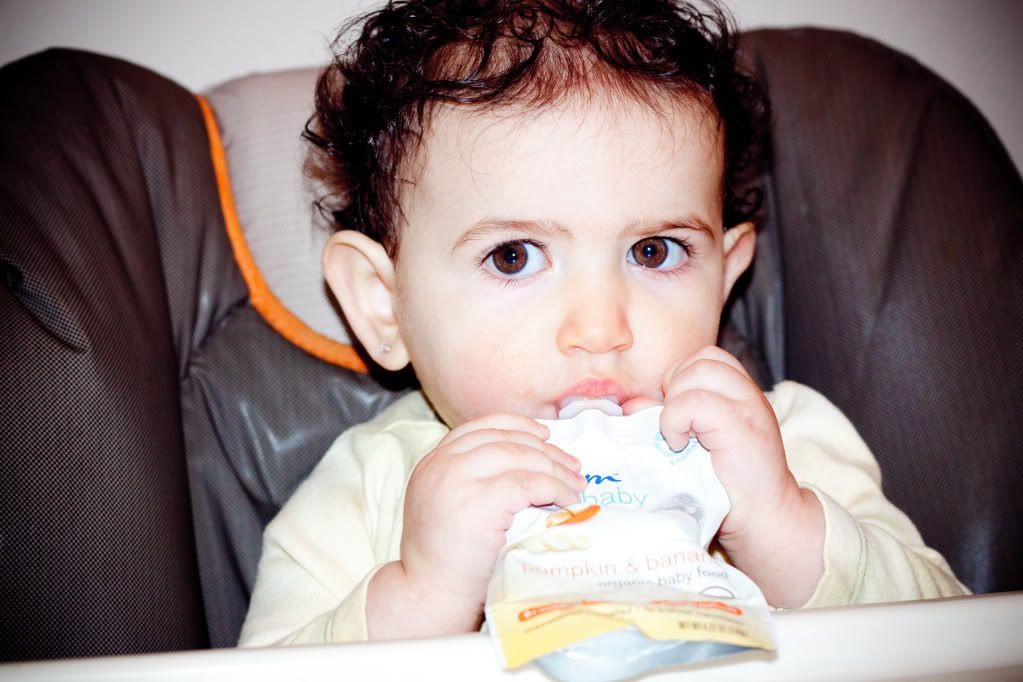 and in other food loving news-we have discovered a great new snack for stell that doubles as a distraction for this little mobile babe.
it's broccoli!
at first she wasn't sure about the texture but in no time had found her little piece of heaven in this mini tree.