despite the amazing-ly crazy epic fun week that we had, i have a lack of phone photos for you.
surprised?
sunday
: we piled the kids into the car for our second trip to a children's museum that week (to ours, where we have a membership this time) we also happened to be meeting up with a friend who was going to let the bigs hitch a ride to their dad's for a couple of weeks. sad face.
then we hit up a hockey game with
corbin
,
lennox
, and their mommies/daddies.
monday
: stella and i slept in and then played with her new toys.
tuesday
: stella's birthday! so we sat around a drank milk all day.
wednesday
: one year well check with two shots. of course dr. ginsberg was impressed with stella's progress and genius. we also got the final go ahead to see a audiologist at children's to possibly get tubes put in.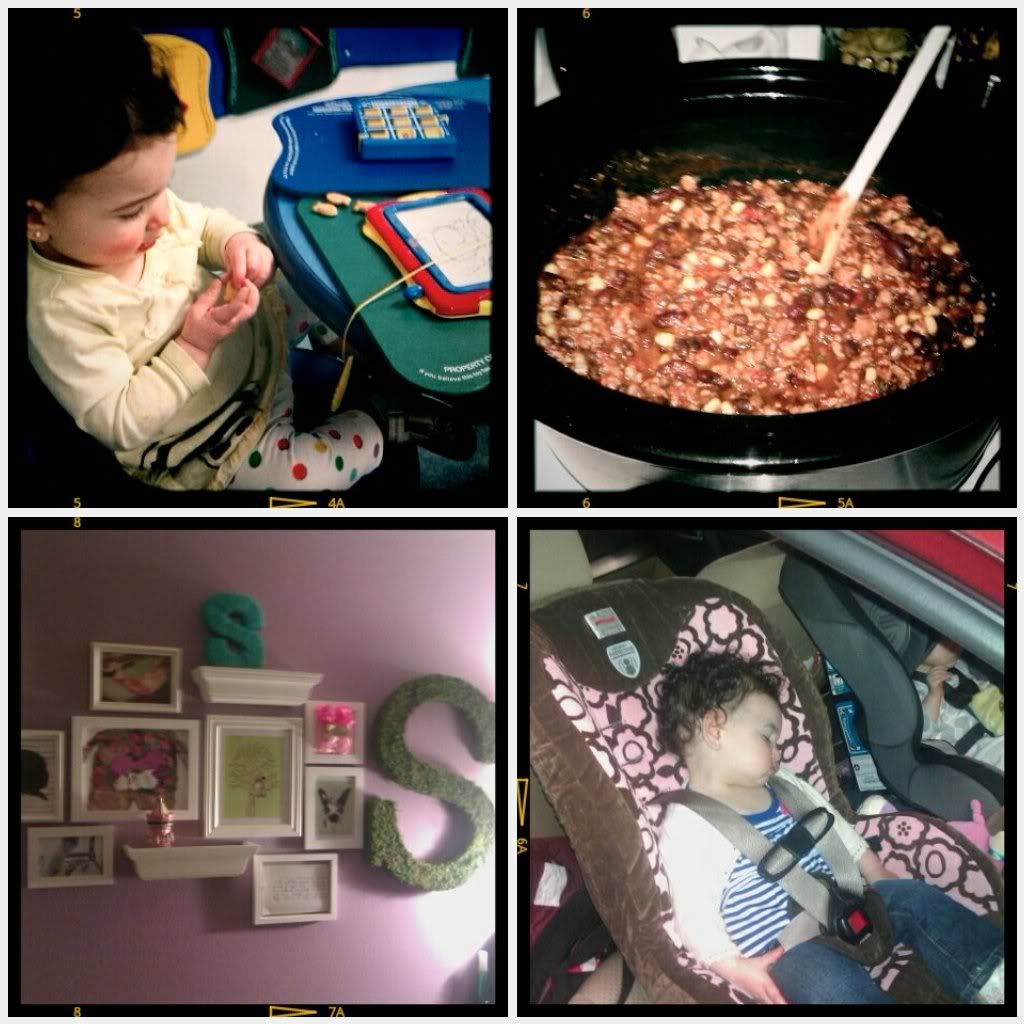 thursday
: we took daddy's car to get an oil changed and then being the best f. wife ever i also washed and vacuumed out his car. would you believe stella slept through the whole thing?! she was SUPER good at the honda dealership eating her fish crackers and strawberries. oh, and before we did any of this...i got tim's fav chili that i make going in the crock pot. the keys to his heart? i haz them.
friday
: we met a new blogger friend
resse and her mommy amanda
along with
jill/corbin
and
ellie/amanda
and had an
epic day of fun
in the pnw sun! and finally, i got tim to help me rehang stella's wall collage...since moving her in with the bigs.
today
: uneventful and lacking cell phone photos. the end.