it has been a long week already. is it friday yet?
stella went in for a check on her eyes yesterday-they seemed to be leaking snot. turned out that she had a double ear infection. wait, what? she hadn't shown any signs or been fussy at all!
today she might have croup-insert barking baby seal cough.
stella and rowan we're up at 6:30am and i was completely exhausted by 10am. i tried for an early nap but stella fought it and ended up out with me so that she didn't wake up the cranky sister monster.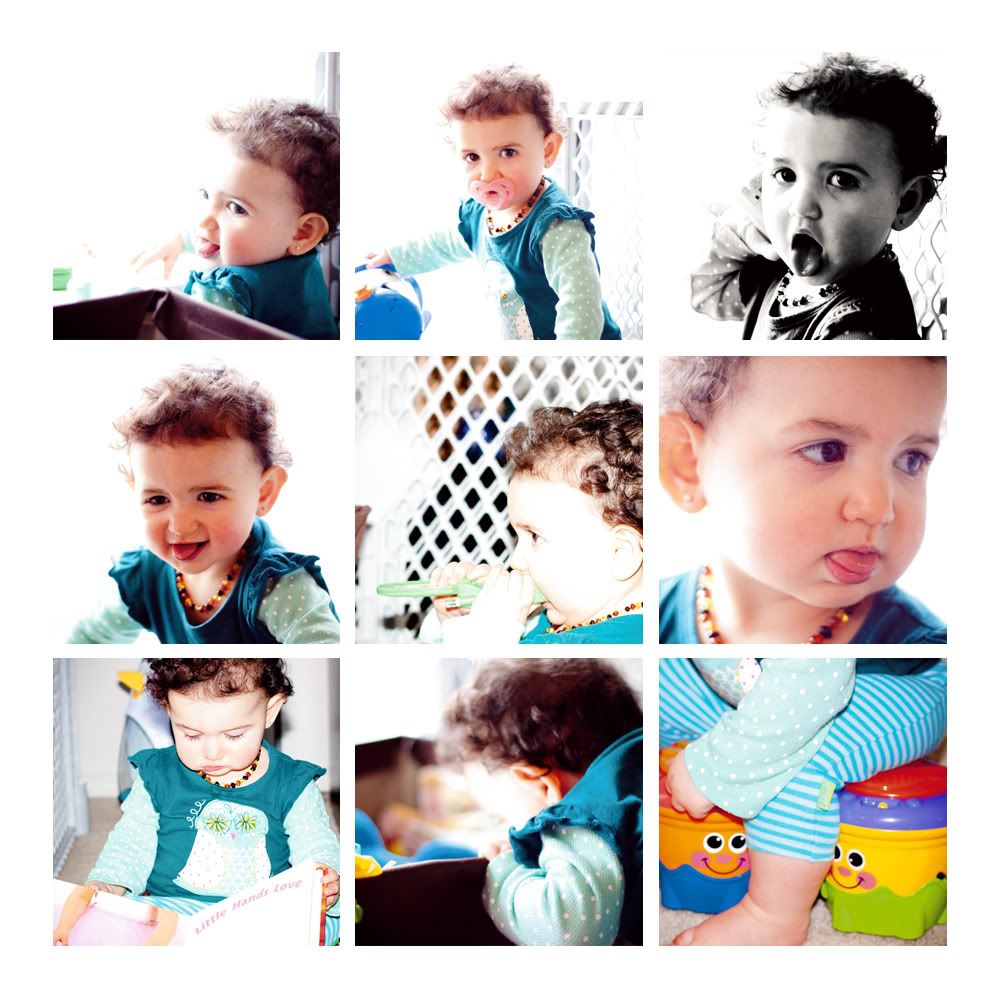 jess from i rock so what
, inspires me daily with the photos she takes of her adorable wyatt. even doing the simplest things turn into a perfect photo opportunity-i really need to do that more! candid shots are my preference anyway.
i can't decide if it is awesome or sad that since buying my camera in january i have never had to charge the battery. i know i definitely don't take as many photos since stella has become so mobile. that is really no excuse though!
also, somewhere between the tears and the naughtyness today i managed to make a starbucks coffee cozie for tim! then i texted him and said: 'dear f. hubs, i made you a really awesome present. love, f.wife.' then he texted me back: 'ooo, i am intrigued.' how sad for him when he gets home and he gets this: